I was flicking through the Feburary issue of Teen Vogue, (I'm only just still a teenager but I just adore the fashion coverage and style of Teen Vogue). When I noticed Swedish model Julia Hafstrom. She's an interesting model and had the perfect early start to her career (Prada campaign and Vogue Italia editorial) and I strangely didn't really notice her until I saw the above picture in Teen Vogue.
She's not the most conventional model, and she is on the short size but she suits the cute styling and fiery red lipstick of the editorial so well. Oh, and she's quite something on the runway too: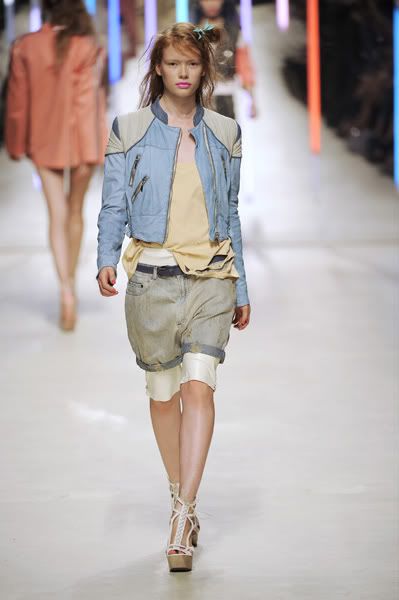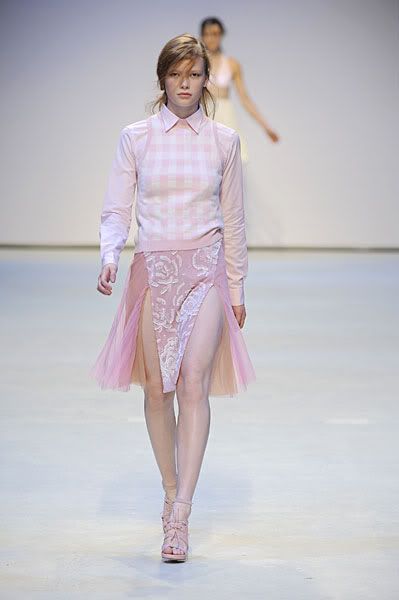 She has a touch of Lara Stone on the runway, she looks like she is about to break into a smirk in every picture. Oh, and that shock of flaming red hair makes me want to dye my own hair red. I can't wait to see her on the runway again for Fall 2010 - I hope she turns up in London again!
all images from thefashionspot, Teen Vogue images scanned by gossiping at TFS.